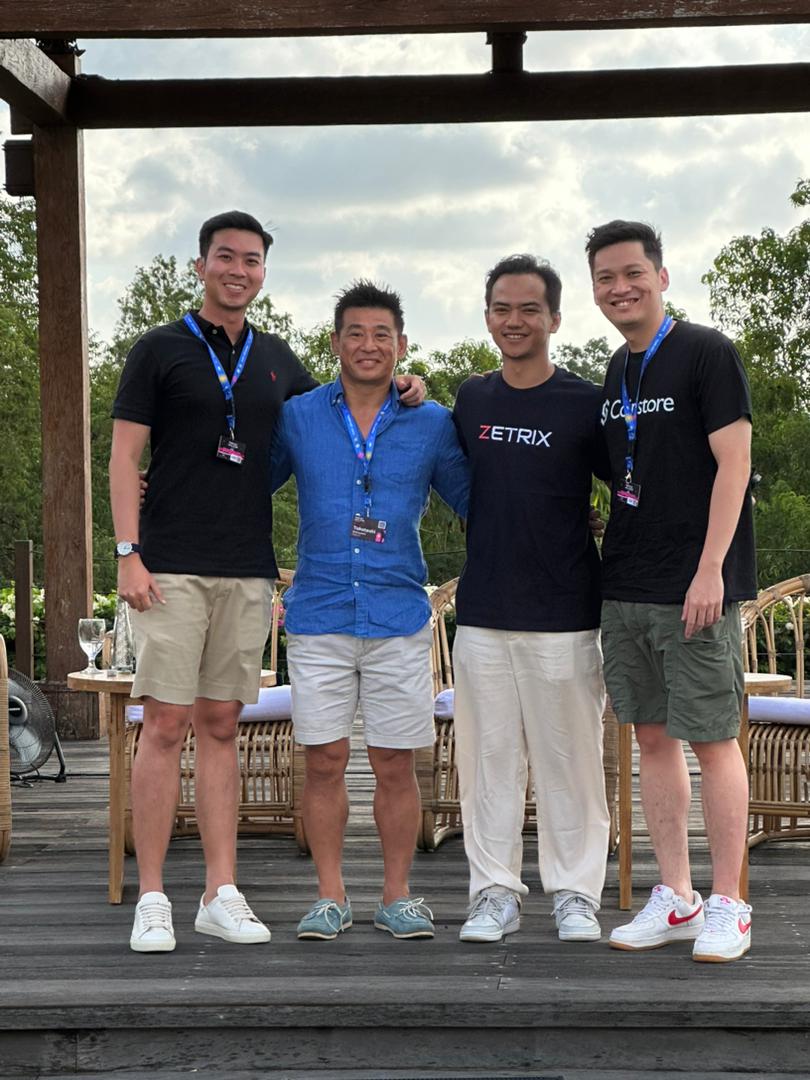 Digitalisation of Global Trades to Create First Billion Web3 Users
PRESS RELEASE
6 September 2023
Petaling Jaya – As Web3 enables more real-world use cases, particularly with global trade emerging as a strong catalyst, it will usher in the first billion Web3 individuals and businesses, predicted Dato' Fadzli Shah, co-founder of Zetrix, at the recent Coinfest Asia 2023 panel discussion in Bali, Indonesia titled: "Disrupting Borders: How Web3 Revolutionised The Global Economy."
However, there is a need to address the current gap in understanding how blockchain can solve real-world challenges. The involvement of governments and businesses will be crucial in reaching the next inflection point in this technological evolution, he said.
"China is the largest trading business partner for over 120 countries, including Malaysia. When you export to China, there's a retro-verification process, and sometimes, this process is manual. The process takes hours, maybe even days. You can cut it to a matter of minutes with blockchain, and save 50% in terms of cost, because you spend less time at ports," he said, adding that there has been a lot of traction in this area, which makes a compelling case for the digitalisation of trade processes. "We are hoping this becomes the initial impetus and catalysts to realise other use cases."
The United Nations Centre for Trade Facilitation and Electronic Business (UN/CEFACT) white paper corroborates the many cross-border trade challenges, attributing 30% of high trade expenses to cross-border inspection friction. Web3-derived advanced technology, such as blockchain and Artificial Intelligence (AI) can significantly reduce that friction and trade barriers through automated compliance assessments on chain, promoting strong digital credentials that will replace the need for human inspections for faster and more accurate clearance, said Dato' Fadzli.
Other key challenges faced by the trading sector include issues related to counterfeit and illicit products, accounting for US$600 billion of world trade volume in losses per year, high potential losses due to limited inspection capacities, substantial trade finance gap and the heightened demand for sustainable products. Collectively, these factors ultimately result in higher trade costs, leading to a twofold increase in the landed price of goods compared to their domestic price.
Dato' Fadzli highlighted the current use case of blockchain in supply chain management and finance to facilitate international trade. He noted that Zetrix, being one of the pioneers in facilitating cross-border data integration and transactions across different blockchains with China, is already connecting China to the Regional Comprehensive Economic Partnership (RCEP) countries. This regional free trade agreement boasts 15 members that represent 2.3 billion people or 30% of the world's population, contributing almost 30% of the global gross domestic product (GDP) valued at US$25.8 trillion.
Zetrix blockchain is integrated and operational with China's national blockchain, Xinghuo Blockchain Infrastructure and Facility (Xinghuo BIF), allowing exclusive and direct access to China's digital economy, which reached 50.2 trillion yuan in 2022, accounting for 41.5 percent of the country's GDP.
In July, Philippines became the second country after Malaysia to deploy Zetrix blockchain-based customs clearance and processing services for trade flows between the Philippines and China. MY E.G. Services Berhad (MYEG or the Group) and its Philippines-incorporated companies, signed agreements for a collaboration with Philippines Bureau of Customs (BOC) and with Cargo Data Exchange Center Inc. (CDEC). This agreement paves the way for the Philippines to adopt the digital solution known as Ztrade – a first of its kind Web3 + Artificial Intelligence (AI) link between China and its trading partners.
This development follows the partnership forged in March 2023 between the Group and East Logistic-Link Co., Ltd, a wholly-owned agency of the General Administration of Customs of the People's Republic of China (GACC), to jointly provide a full suite of cross-border trade facilitation services that include certificates of origin on the Zetrix blockchain platform.
The Ministry of Investment, Trade and Industry (Miti) acknowledges that deploying blockchain technology for preferential certificate of origin (PCO) would better facilitate Malaysian exports to China. In April, it said that it would participate in a co-operative dialogue with China on the use of blockchain technology to enhance bilateral trade between the countries.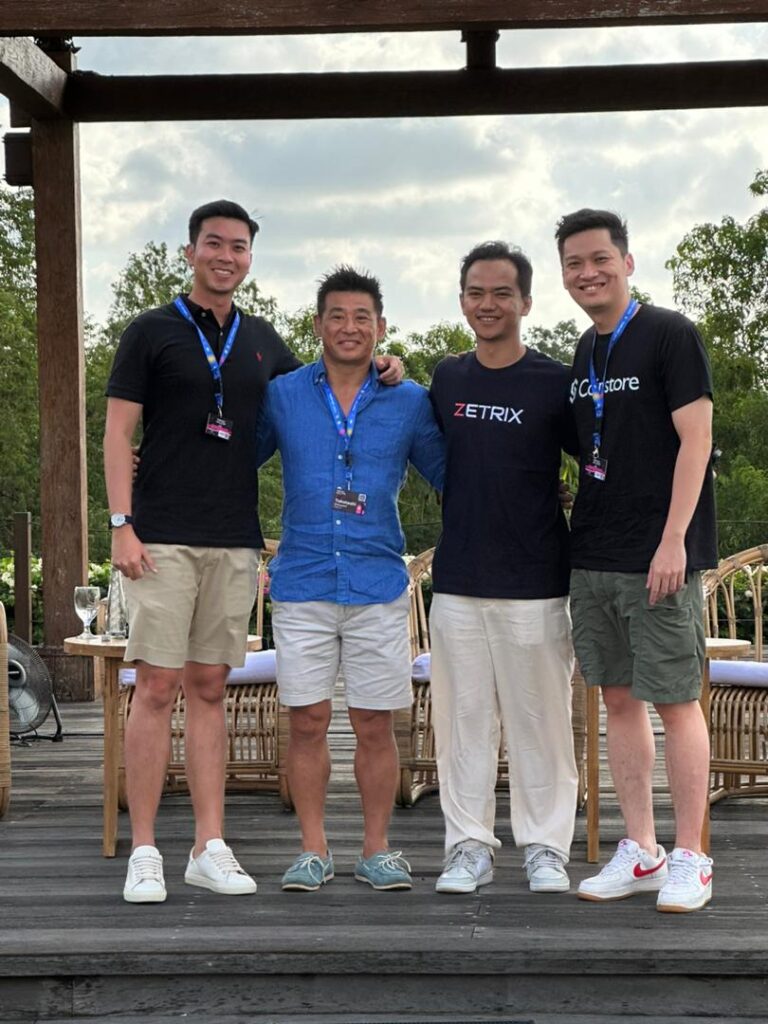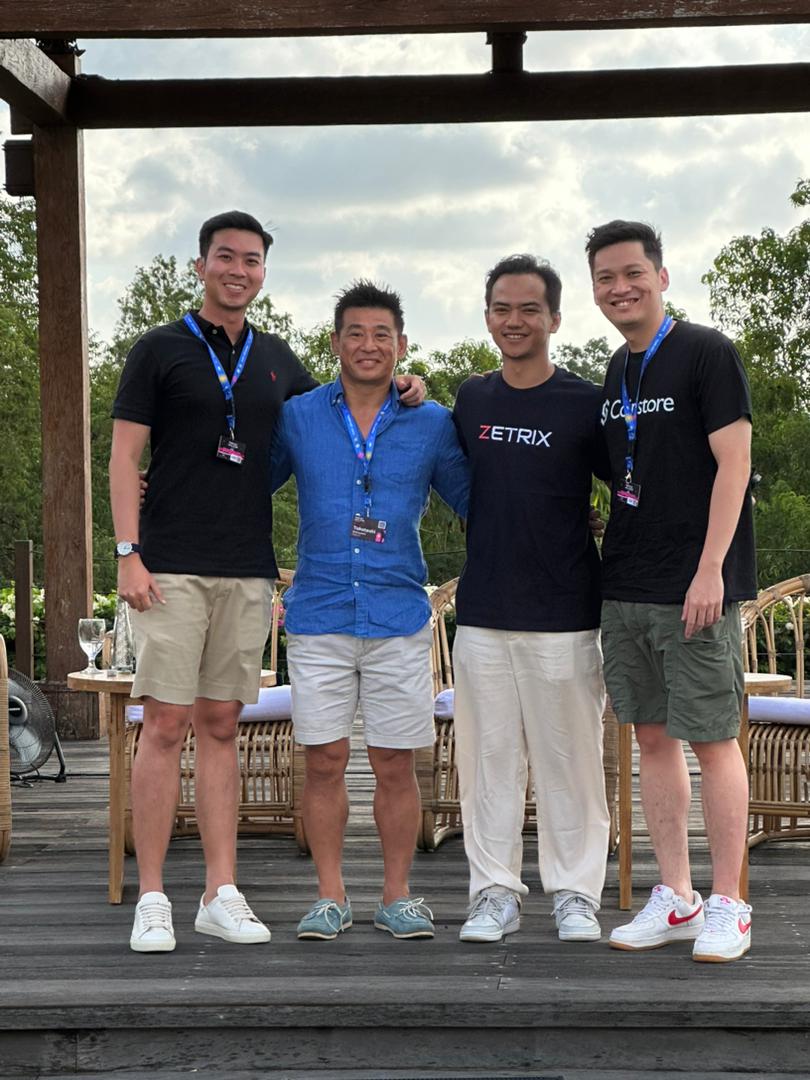 (From the Left) Gabriel Tham from Google Cloud, Takatoshi Shibayama from Copper.co, Dato' Fadzli Shah from Zetrix and Manfred Chew from Coinstore during the Sunset Stage Panel Discussion at Coinfest Asia 2023.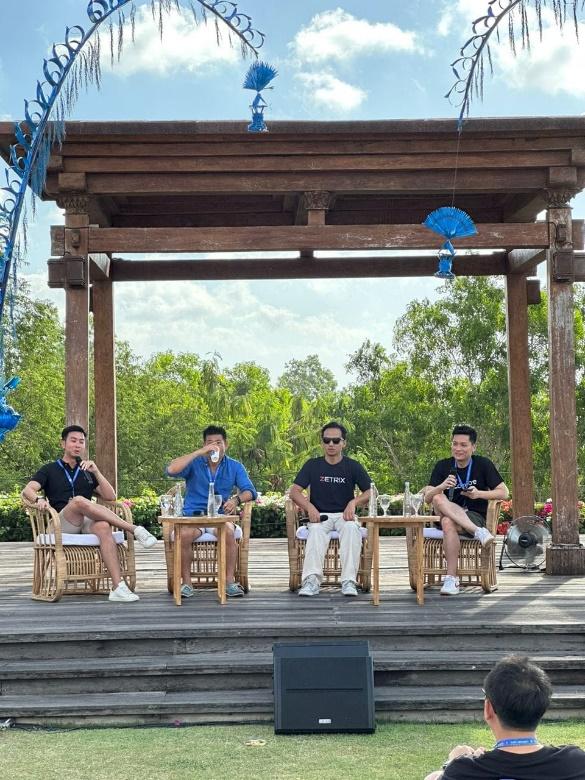 The speakers from Google Cloud, Copper.co., Zetrix and Coinstore during the Sunset Stage Panel Discussion titled "Disrupting Borders: How Web3 Revolutionised the Global Economy" at Coinfest Asia 2023.
---
About Zetrix
Zetrix is a layer-1 public blockchain that facilitates smart contracts and delivers privacy, security and scalability. Zetrix's cryptographic infrastructure can be introduced to multiple industries to connect governments, businesses and their citizens to a global blockchainbased economy.
Developed by MY E.G. Services Bhd, the cross-border and cross-chain integration with China Blockchain enables Zetrix to serve as a blockchain gateway that facilitates global trade by deploying critical building blocks for Web3 services such as Blockchain-based Identifiers (BID) and Verifiable Credentials (VC).
About MY E.G. Services Bhd ("MYEG")
MYEG is Malaysia's premier digital services company. Having commenced operations in 2000 as the flagship e-government services provider, MYEG continues to play a leading role in driving technological change in the region, bringing a diverse and complete range of innovations spanning the online delivery of major government services to a variety of commercial offerings in the areas of immigration, automotive, healthcare and financial services, among others.
Committed to staying firmly at the forefront of the region's digital revolution, MYEG has embraced the potential of blockchain technology to enhance all aspects of life and is actively pioneering its adoption across its main markets. MYEG has operations in key regional markets such as the Philippines and Indonesia.