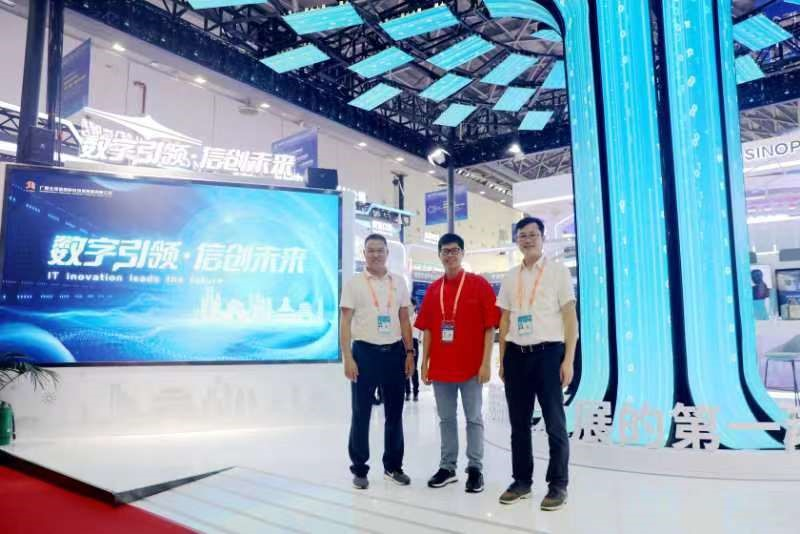 Myeg Partners China's Beitou It Innovation To Spearhead International Digital Identity Credentials Service on the Zetrix Blockchain
Service To Provide Secure Method to Verify Authenticity of Credentials Digitally and Help Eliminate Document Fraud
PRESS RELEASE
18 September 2023
Petaling Jaya, Sep 18, 2023 – In a bold move at the crossroads of blockchain innovation and cross-border verification, MY E.G. Services Berhad ("MYEG") has teamed up with China's formidable state-owned entity, Guangxi Beitou IT Innovation Technology Investment Group Co., Ltd. ("Beitou IT Innovation"). This collaboration promises to innovate the digital landscape by harnessing the cross-border connectivity of the Zetrix blockchain.
The mission? Revolutionizing cross-border credential verification and paving the way for the digitalization of critical documents, including government-issued identity credentials.
Attendees at the China-ASEAN Expo held 16-20 September 2023 in Nanning, the capital of south China's Guangxi Zhuang Autonomous Region, were treated to a glimpse of the future. MYEG and Beitou IT Innovation unveiled a decentralized application designed to issue digital driving licenses as verifiable credentials. Initially, this groundbreaking innovation targets Chinese nationals, heralding a giant leap forward in the arena of digital identity verification.
This application allows holders of Chinese-issued driving licenses to seamlessly apply online for a digitalized version of their credentials. These digital documents are securely stored as Verified Credentials on the Zetrix blockchain. Hence, individuals can now use their credentials on a globally, wielding them not just as proof of driving prowess but as potent tools to confirm their identities.
Mr. Shuiping Lai, Chairman of Beitou IT Innovation, emphasized the significance of this partnership, asserting, "The collaboration with MYEG is a key step of our ASEAN business development. The digital cross-border credential verification platform based on the international blockchain infrastructure is a very meaningful attempt for both MYEG and Beitou IT Innovation's professional digital teams. By leveraging the features of blockchain such as immutability and data security, this platform is able to provide the convenience to the cross-border communications of China-ASEAN people under the premise of legal compliance."
TS Wong, the visionary founder of Zetrix and Group Managing Director of MYEG, expounded on the grander vision, declaring, "We continue to build real-world Web3 applications leveraging on its unique functionality of ensuring the authenticity of digitised documents, including identity credentials and trade documents. Such applications will be the driver to bring 1 billion users to Web3."
The digitalization of driving licenses on the blockchain empowers authorized third parties to instantly verify the authenticity of these credentials from anywhere. Thanks to blockchain's immutability and fraud-proof attributes, digital credentials surpass their physical counterparts in terms of trustworthiness, being genuinely verifiable in real-time. Such trustworthiness is crucial, especially for documents like driving licenses, which often serve as secondary forms of identity verification and are integral to Know Your Customer (KYC) processes worldwide.
Beyond driving licenses, the partnership between MYEG and Beitou IT Innovation has its sights set on the transformative digitalization and verification of all manner of documents currently residing only in physical form. This initiative places a premium on authenticity and precision, offering a much-needed solution to streamline customer onboarding, transactions, and service deliveries through digitalization, all without compromising on the highest standards of safety and security. Furthermore, it plays a pivotal role in eradicating document fraud and falsification.
This groundbreaking alliance capitalizes on the cross-border prowess of Zetrix, a Layer-1 blockchain developed by MYEG. Zetrix also hosts the international supernode of China's national Xinghuo Blockchain Infrastructure and Facility, a combination that facilitates seamless cross-border issuance and verification of Verifiable Credentials on both Zetrix and Xinghuo.
Beitou IT Innovation, a wholly-owned subsidiary of Guangxi Beibu Gulf Investment Group Co., Ltd., a prestigious top 500 Chinese enterprise, is at the vanguard of digital industry development. The company holds the coveted title of a national scientific and technological innovation demonstration enterprise and oversees the operations of the China-ASEAN Information Port Beitou Digital Technology Park.
This groundbreaking initiative reinforces MYEG's role as a trailblazer in the digitalization of cross-border economic and trade processes, particularly between China and the global community. In March, MYEG inked a pivotal agreement with East Logistic-Link Co., Ltd., a wholly-owned agency of the General Administration of Customs of the People's Republic of China ("GACC"). Together, they've embarked on a mission to provide a comprehensive suite of cross-border trade facilitation services, including certificates of origin, all within the Zetrix ecosystem. Known as ZTrade, this service is already making waves in Malaysia and the Philippines, with ambitious plans to expand across ASEAN and the Regional Comprehensive Economic Partnership region.
About Zetrix
Zetrix is a layer-1 public blockchain that facilitates smart contracts and delivers privacy, security and scalability. Zetrix's cryptographic infrastructure can be introduced to multiple industries to connect governments, businesses and their citizens to a global blockchain-based economy.
Developed by MY E.G. Services Bhd, the cross-border and cross-chain integration with China enables Zetrix to serve as a blockchain gateway that facilitates global trade by deploying critical building blocks for Web3 services such as Blockchain-based Identifiers (BID) and Verifiable Credentials (VC).
About MY E.G. Services Bhd ("MYEG")
MYEG is Malaysia's premier digital services company. Having commenced operations in 2000 as the flagship e-government services provider, MYEG continues to play a leading role in driving technological change in the region, bringing a diverse and complete range of innovations spanning the online delivery of major government services to a variety of commercial offerings in the areas of immigration, automotive, healthcare and financial services, among others.
Committed to staying firmly at the forefront of the region's digital revolution, MYEG has embraced the potential of blockchain technology to enhance all aspects of life and is actively pioneering its adoption across its main markets. MYEG has operations in key regional markets such as the Philippines and Indonesia.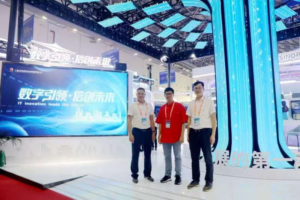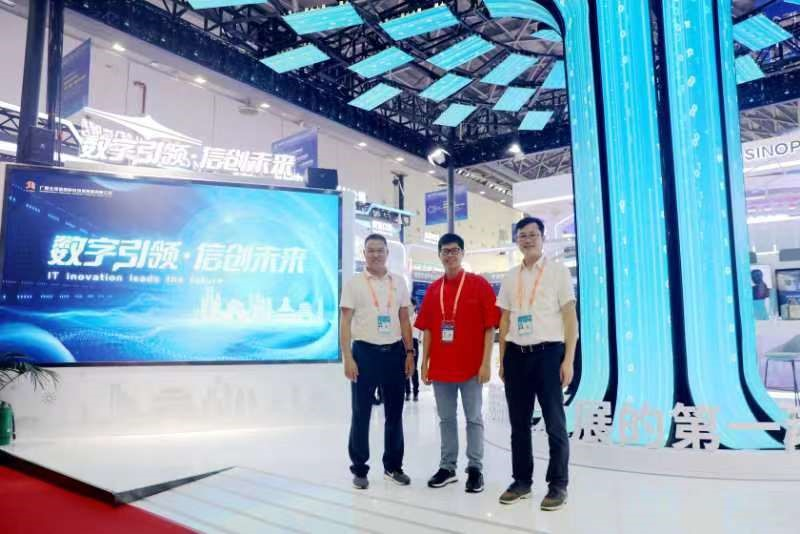 TS Wong, Group Managing Director of MY E.G. Services Berhad (centre) with Guangxi Beitou IT Innovation Technology Investment Group Co., Ltd Mr Lai Shuiping (left) and GM of Guangxi Beitou IT Innovation Technology Investment Group Co., Ltd Mr Chen Qing (right) at the service demonstration during the 20th China-ASEAN Expo in Nanning, Guangxi Zhuang Autonomous Region of China.